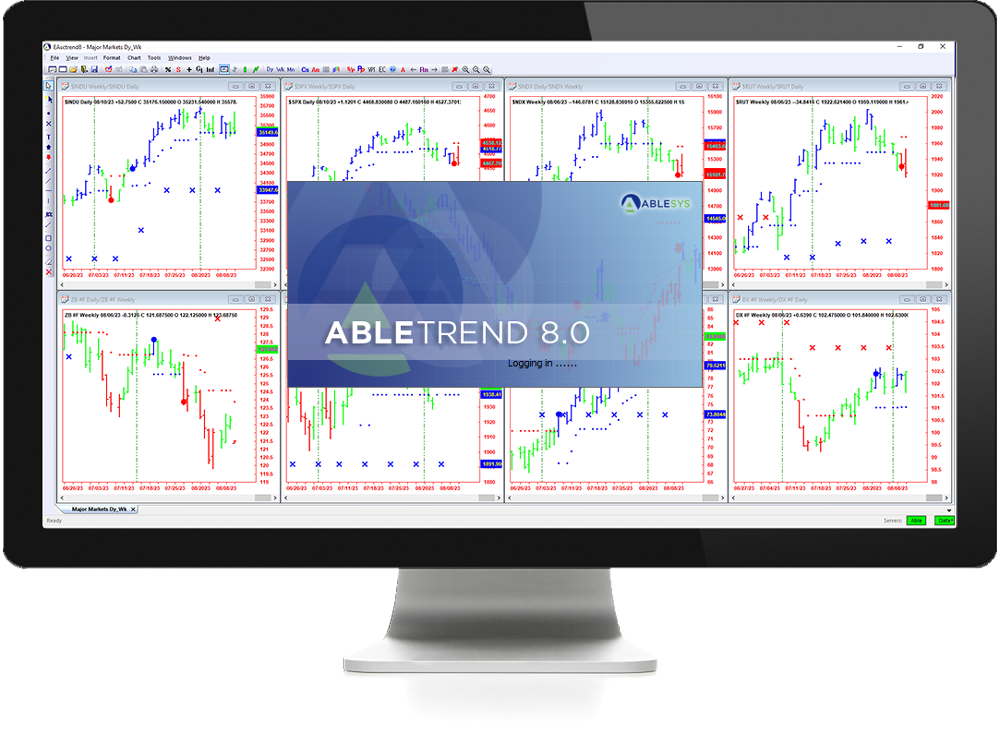 AbleTrend 7.0
Never Miss a Big Move
AbleTrend identifies the trend direction by color: blue signals an UP trend, and red signals a DOWN trend. Green signals a sideways market.
Risk Management
Support and Resistance are indicated by blue and red dots for every bar. These points are dynamically calculated in real-time, so you'll always know when to stay in the position and when to get out. AbleTrend's risk management levels are designed to help you stay in the big move with minimum risk, without getting stopped out.
Proven & Dependable
Our system has proven itself through the toughest markets traders have ever seen.
Black Monday: October 1987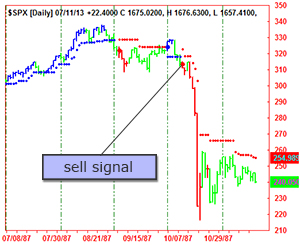 Dot Com Bubble Burst: 2000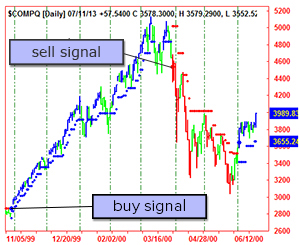 Financial Market Crash: 2008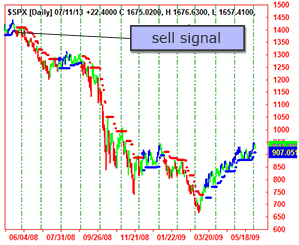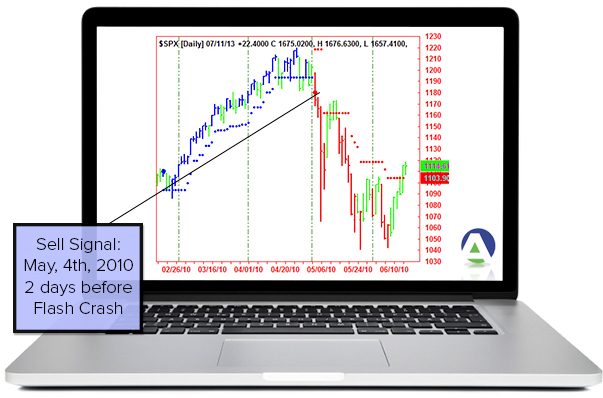 Limitless Possibilities
AbleTrend is Timeless & Universal
You've seen how AbleTrend has protected traders against major market panics, but in today's increasingly complex financial system, you need a trading system that not only will keep up, but gets better through volatility.
And the only way that you can be sure a system will continue to thrive is if it is universal. Technological advances have erased any possible advantages achieved through "information arbitrage", and have introduced "High Frequency Trading". While this all sounds scary to the average investor, see how AbleTrend remarkably protected traders leading up to the first notable flash crash in May 2010.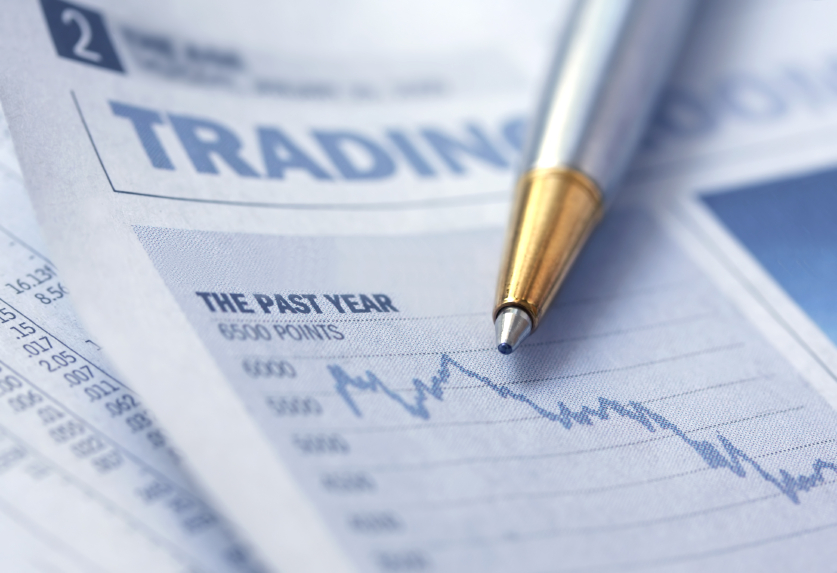 Backed by 20 Years of Scientific Research
Our trading technology began development in 1989 by Dr. John Wang, Ph.D
"The markets I studied were far different from one another, but it seemed there was a common natural law behind the movement of all the markets. Unlike any of the previous models I had tested, this approach did not have any curve-fitting setbacks. It showed the market direction as it is, and at an early stage. It provided support and resistance levels that could be used for setting targets. It was also updated with every incoming tick in real time. I realized that I had just created an accurate measurement of the market -- one that works for any market and any time chart. I was thrilled." - Dr. John Wang, Ph.D

Award-Winning Signals
Winner of Stocks & Commodities Magazine Readers' Choice Awards 23 years in a row.
Our buy and sell signals have helped thousands of traders like you achieve greater trading success. That's why our satisfied customers and readers of Stocks & Commodities Magazine have voted for AbleTrend as the Best Stock Trading System, Futures Trading System, and Options Trading System.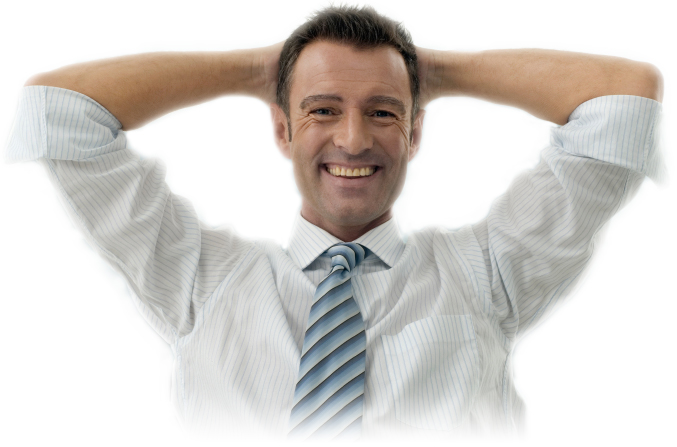 Risk-Free 30 Day Trial
Satisfaction Guaranteed, or your Money Back.
Thousands of traders like you chose to buy AbleTrend after first trying out the system. Try AbleTrend for yourself for 30 days, and if it doesn't make a world of difference in your trading, we'll give you a full money-back refund.
Full version of AbleTrend 7.0
Personal 1-on-1 trading consultation
Eight 30-minute private Q&A sessions
Access to Real-Time Data Modules including free broker supported feeds
Trial cost credited towards full software lease or purchase
Get your money back if you're not satisfied
---
Never Lose Sight of the Big Picture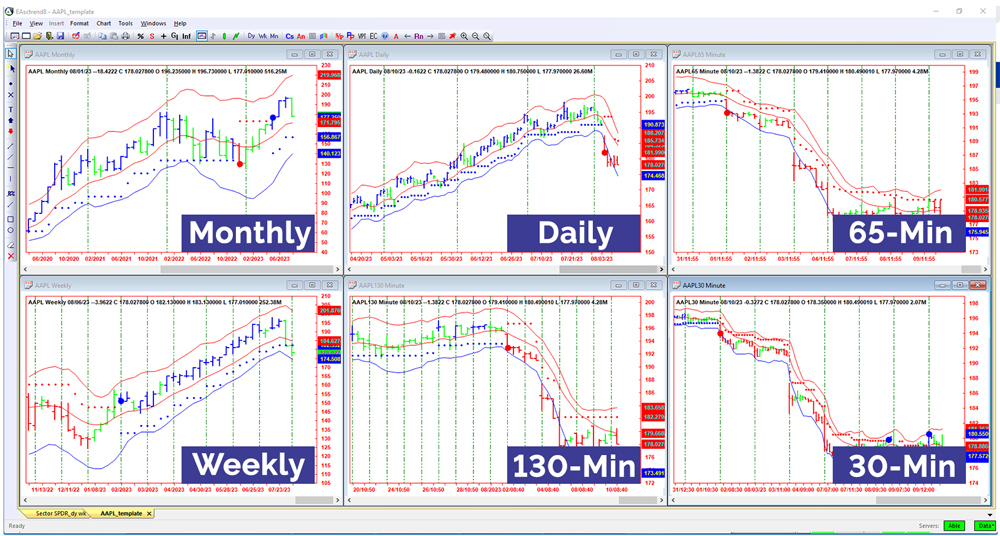 The best trades are those where the short term and long term trends agree. AbleTrend makes it easy for you to see the big picture and short term side by side.
See the Market Trend At-a-Glance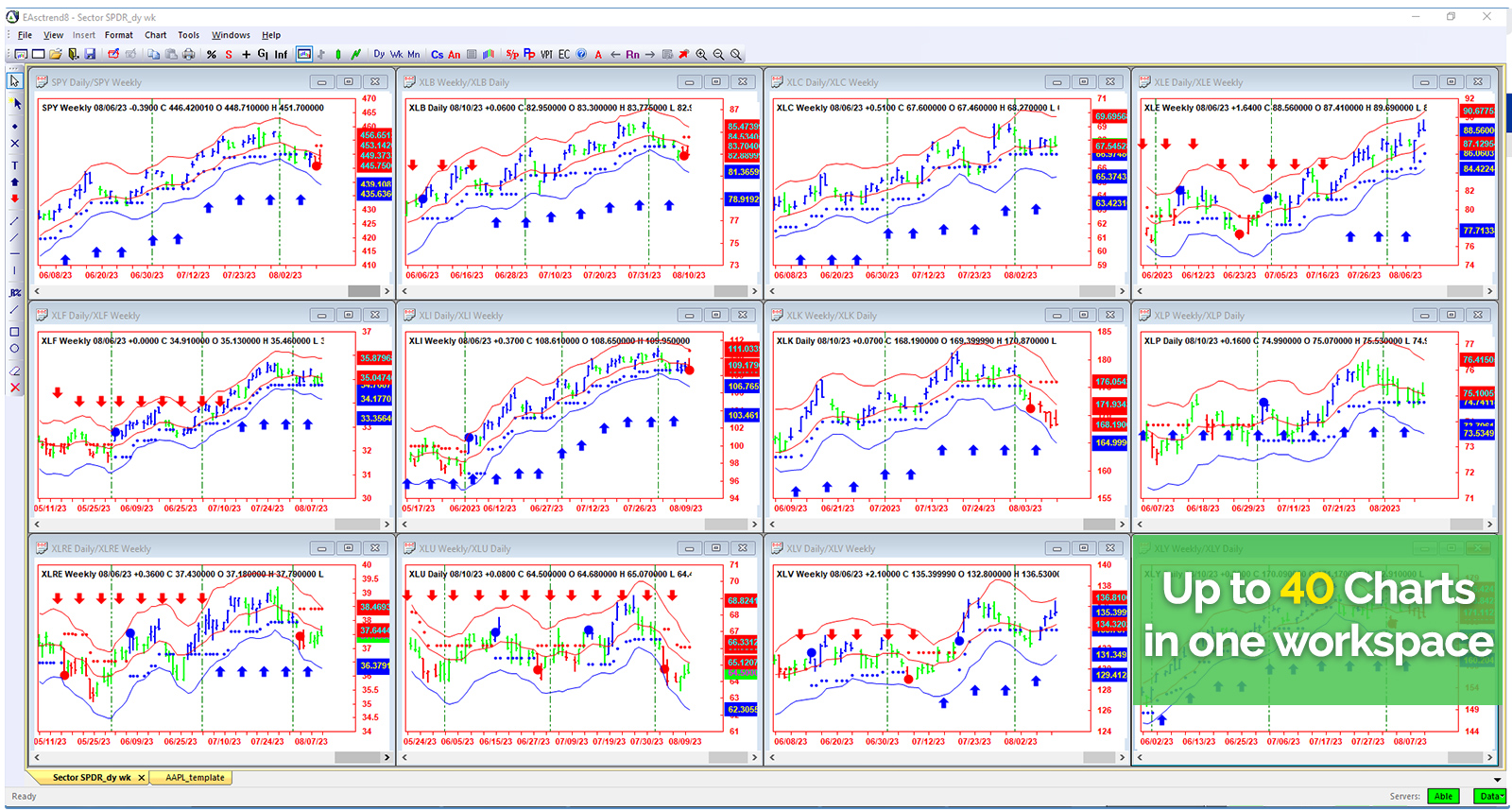 AbleTrend can run up to 8 workspaces at one time, and up to 16 charts in one workspace. Configure your charts once, then track the key markets & manage total portfolios at-a-glance
Trade with the Strong Hands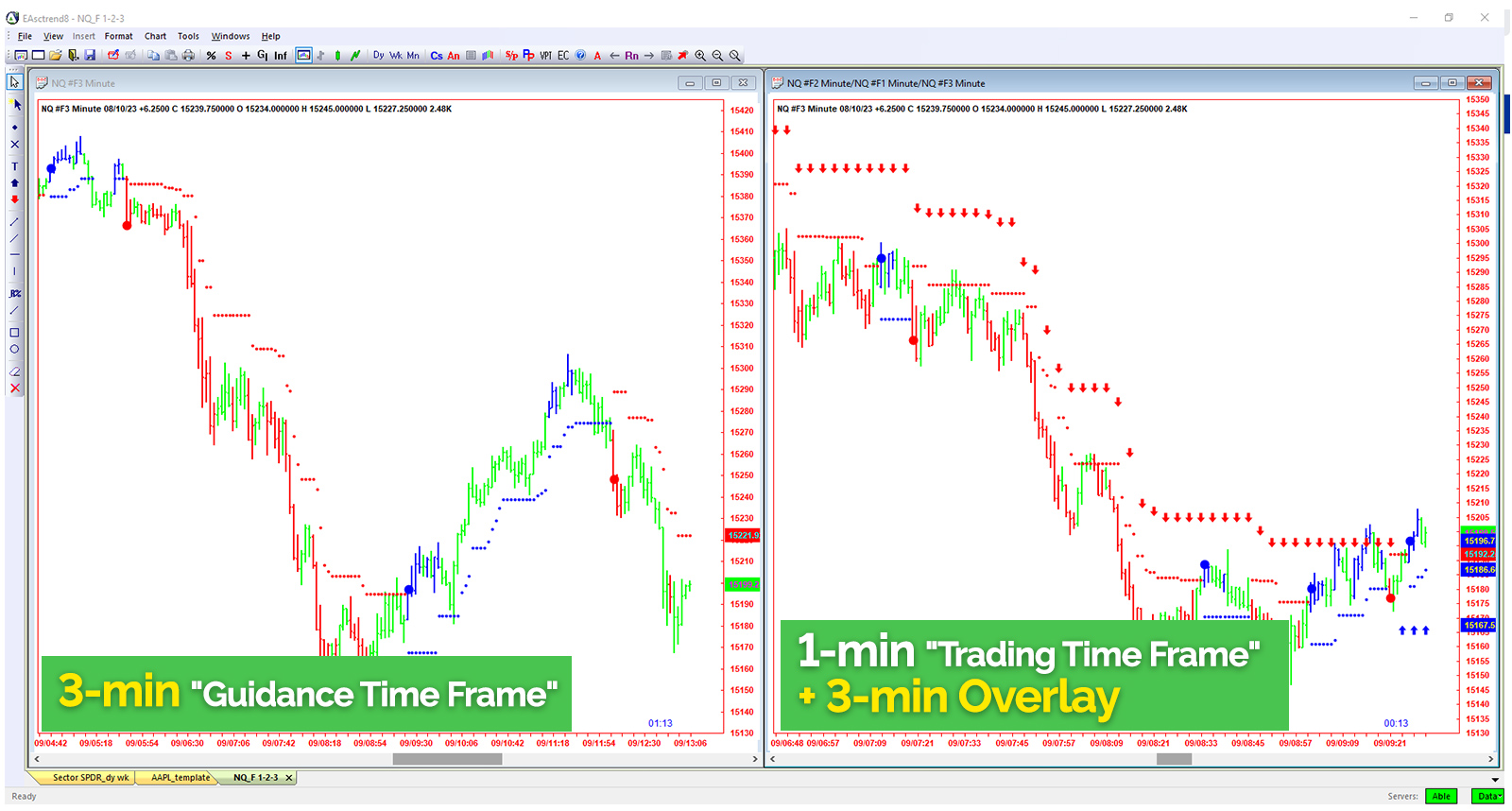 You can overlay indicators from any time frame and symbol onto other different charts. By overlaying weekly indicators onto a daily chart, we can see the long-term levels more clearly to help us with trading decisions.
Never Miss Another Opportunity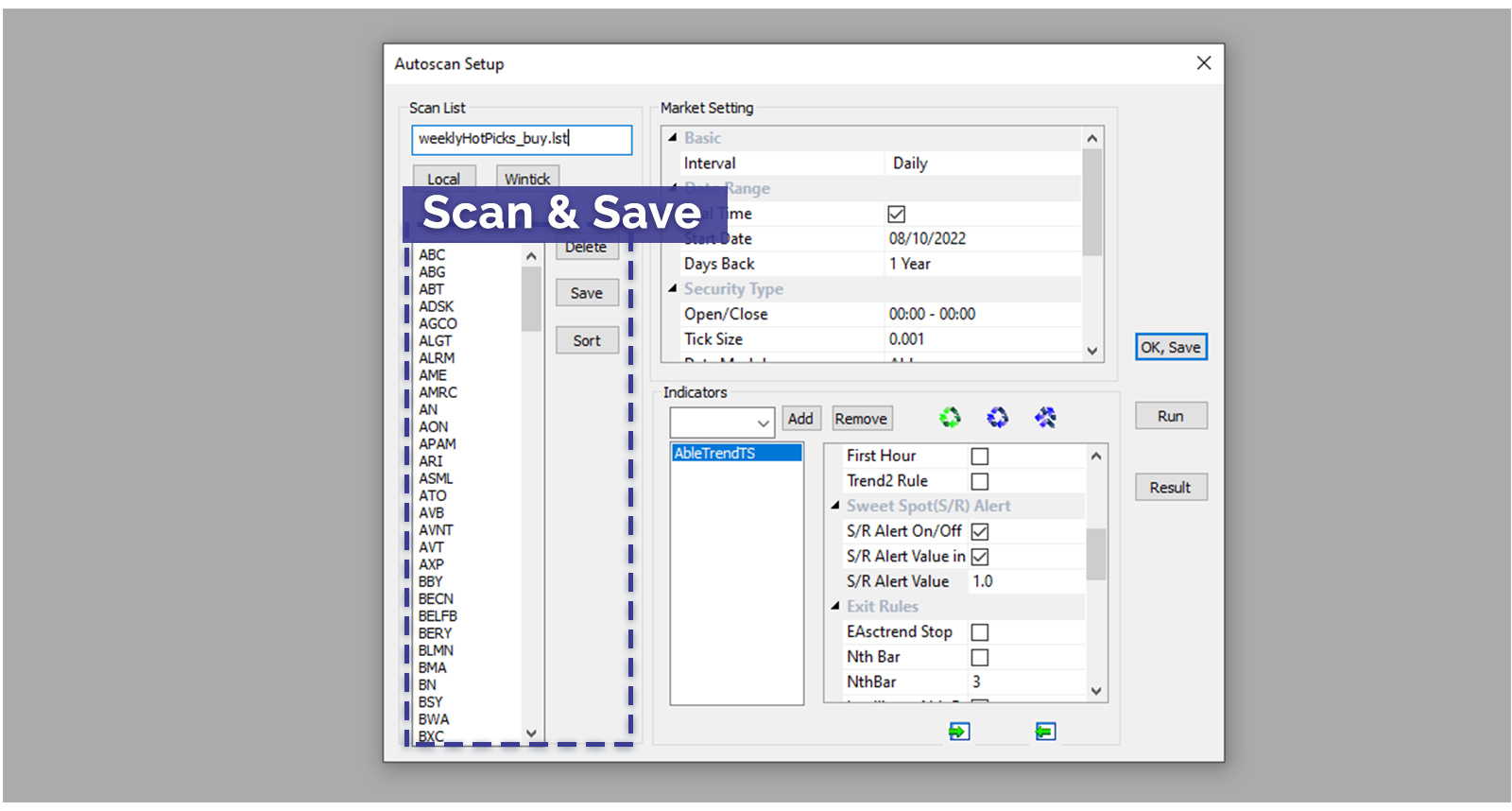 AbleTrend's Autoscan feature can help you to dynamically monitor your watchlist for trades with a click of a button. When you've got a growing watch list, it is critical that you have a systematic process for keeping up with the incoming signals.
Created by Traders for Traders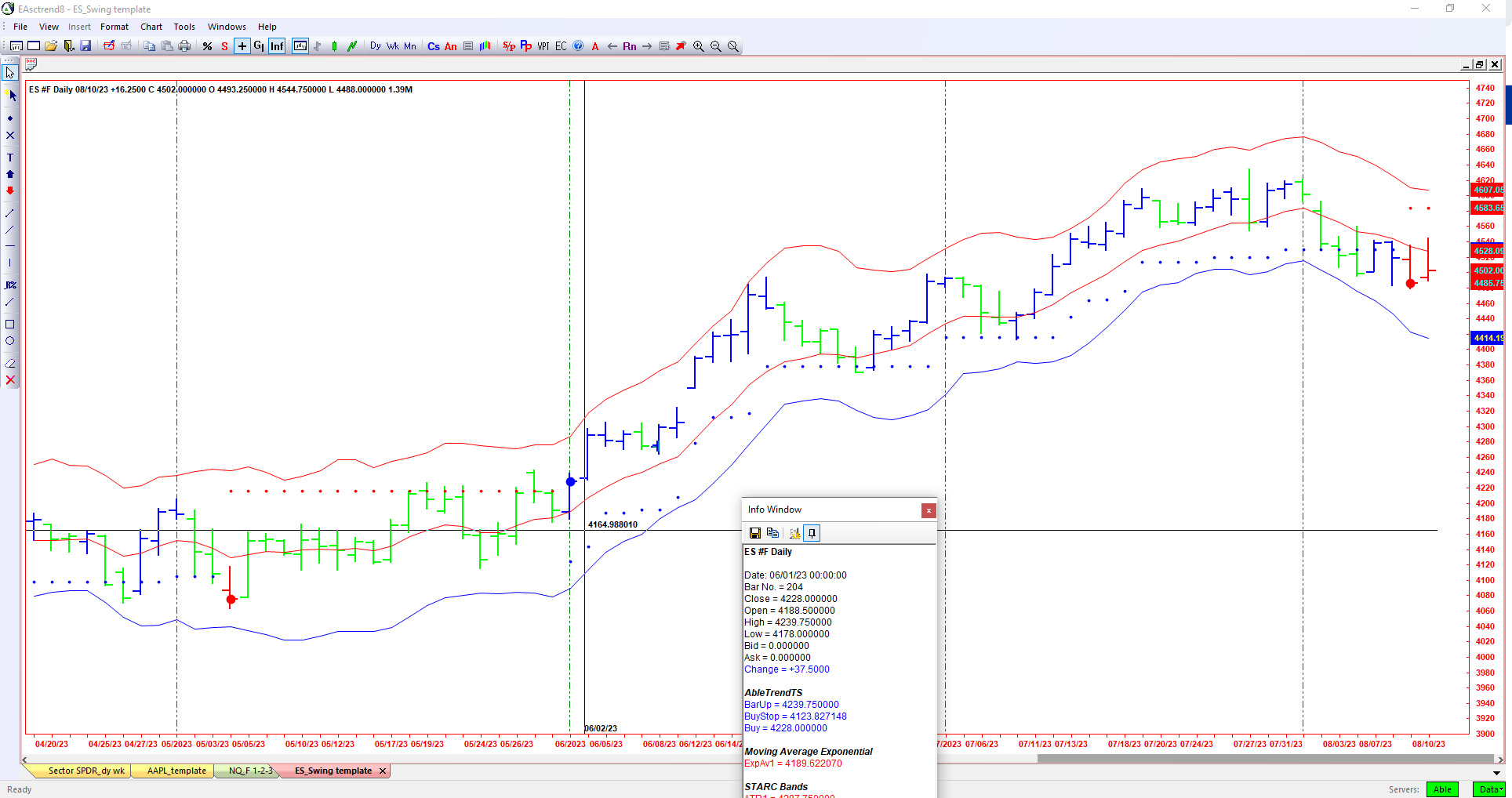 The buy and sell signals are the essence of AbleTrend. With intelligent workspace design, the mechanics get out of your way, so you can focus on the all-important signals. Once your system is configured the way you like, you won't even feel like it's there!
Real-Time Streaming Data Connections
Today AbleTrend has made easier than ever to get real-time streaming data to power the software. Of course the software is connected with the premier data vendors, but it can also be powered by broker supported data connections, which you may already have access to. Learn More.
We also offer the AbleTrend trading system as an add-on for TradeStation, NinjaTrader, eSignal 9.0, and MetaTrader4.